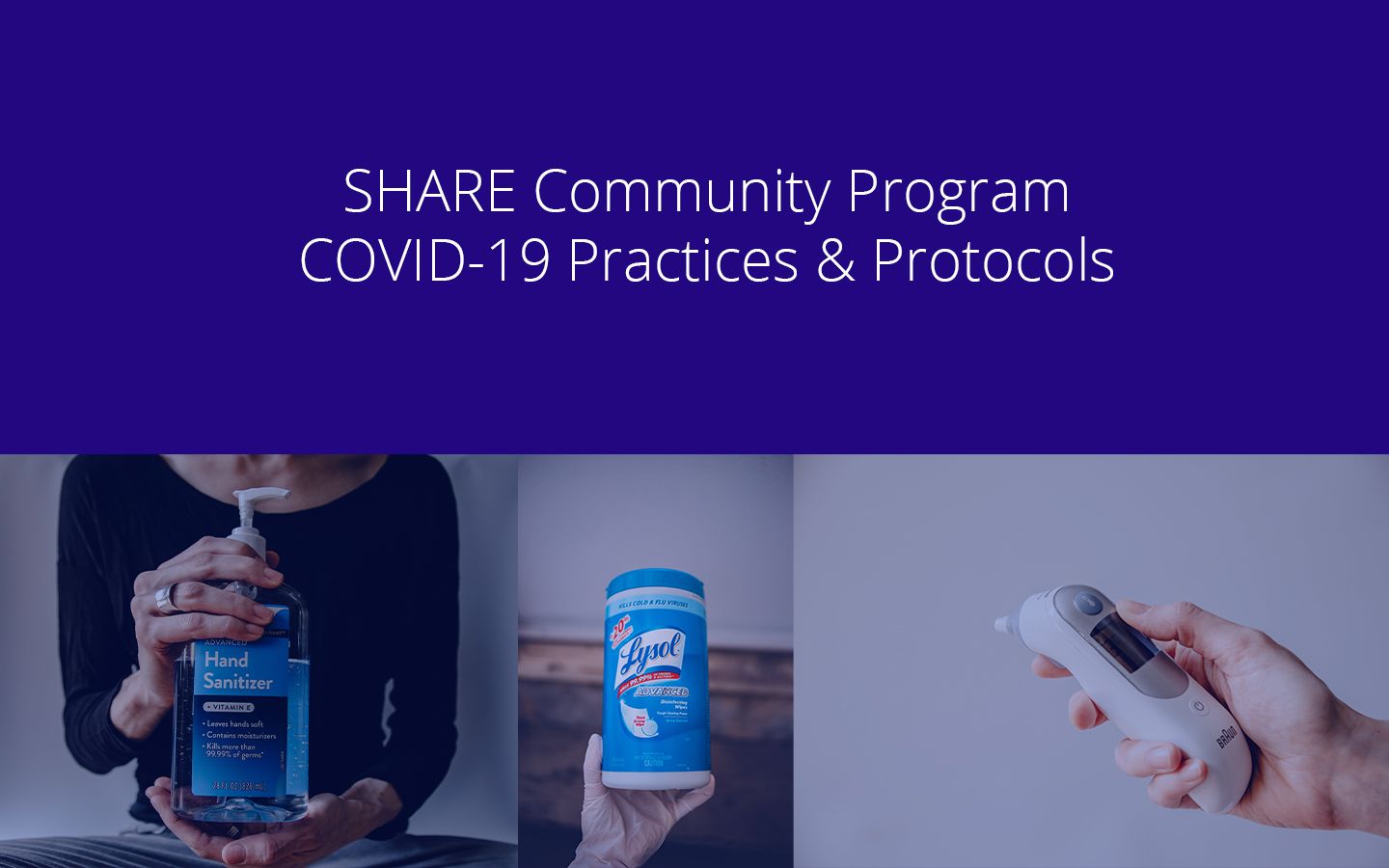 Staff at Share Community Program have put precautions in place to ensure the health, safety, and well-being of all individuals entering our space. Please note that if you are feeling unwell, it is highly encouraged to stay home. If you are experiencing a fever, cough, and difficulty breathing, please seek medical attention. 
Below you will find the protocol that all individuals (staff and clientele) will be following in order to ensure the health, safety, and well-being of everyone involved at Share Community Program. 
Clients will be sent to the door alone. Parents, guardians, and/or personal workers are not to come down. 
Prior to entering the building, clients will be asked to wash hands at our outdoor hand washing station and have their temperature checked by staff using a contactless infrared thermometer. 
Upon entering, clients will also sanitize their hands at our hand sanitizing station.Clients will have the option to wear masks and/or gloves. 
Clients will be assigned individualized washable plastic bins for their personal belongings and items at program. Clients will also have designated seats and social distancing stickers indicating the appropriate distance to stand between individuals at the program. 
Controlled/limited access to program areas.
All staff will wash their hands outside at the outdoor hand washing station, sanitize at the hand sanitizing station, and have their temperatures checked. All staff will be donning PPE (i.e., gloves, masks). Staff will be following a rigid cleaning schedule using the appropriate and disposable cleaning tools.  Hand sanitizer will be available throughout the program.
Plans are to soft launch in September 2020, pending COVID restrictions.  We will keep you updated as best as we can.